NAME
W. D. Percy Gimson Mendis Abeysekera
Date of birth
July 30, 1936 at Boossa
Father
Walimuni Simon Mendis Abeysekera
MOTHER
Dolly Margeret de Zoysa Siriwardene
Marriage
Married to Meloney De Silva from Moratuwa in 1968.
She died on Sep. 24, 2010, aged 59
Children
Sampath Garfield (elder son)
Nadeesh Nimmi (daughter)
Grandchildren
Avinka Garfield (named after Sir Garfield Sobers) and Sachinka (named after Sachin Tendulkar) who are son and daughter of Sampath. Avinka played rugby for D. S. Senanayake College, Colombo-7
Amani and Amreetha, are the son and the daughter of Nadeesha
SCHOOL
Richmond College Galle, St. Aloysius' College Galle,
Siri Rathanasara Vidyalaya Beddegama and Aquinas University College Colombo
Started cheerleading with Lion Flag
1979
Played cricket
St. Aloysius' College 2nd XI, Aquinas University College in Daily News Trophy and captained the first AMW cricket team to win the Mercantile 'G' Division title in 1968, beating Lake House at Rifle Green (Air Force Ground), Colombo.
First job
Associate Motorways (AMW), Nagoda, Kalutara, from 1961 to 1962,
1962 to 1982 ACL Cables Factory (subsidiary of AMW Group)
Under Sir Cyril De Zoysa
Present job
PR Consultant, ACL Cables, Colombo Since 1982 Under Mr.Upali Madanayake, Chairman
Well known understudy
Pakistan cheerleader Sufi Abdul Jaleel who once said;
'I would like to be like Percy.'
First international match seen
Australia vs. All Ceylon in 1948 at the Colombo Oval (Sara Stadium), when Sir Don Bradman came with the Australian team Started cheerleading in the 1950s
Percy & ACL
Percy was first employed by Sir Cyril de Zoysa, one of the most renowned philanthropists in the post-independence Ceylon and the founder of AMW Company, who was a close relative of Percy's father.
Later Percy joined ACL Cables, then a subsidiary of AMW, where he still works.
Percy is indebted to ACL, its Chairman Upali Madanayake and his son and present MD Suren Madanayake, who looked after Percy under their wings for over fifty years.
The true cricket lovers need to thank ACL for their sponsoring of Percy for such a long period of time.
Percy's Well-known Uncles
Two of Percy's uncles, Stanley de Zoysa and M. (Michael) P. de Z. Sriwardene were Ministers of the S. W. R. D. Bandaranaike and Sirimavo Bandaranaike governments respectively.

Stanley de Zoysa
Stanley de Zoysa was former Cabinet Minister of Finance (1954–1959) and subsequently Minister of Interior (1959–1960). Born to Sir Francis de Zoysa, KC, a member of the first State Council of Ceylon and one of the pioneers of the Independence Movement of Sri Lanka against British rule. Stanley's brother was DIG Sydney de Zoysa. Another brother of his, Lucien de Zoysa, played cricket for Ceylon before becoming a pioneering radio cricket commentator.

M. P. de Z. Sriwardene
He was Minister of Labour and Nationalised Services and Minister of Public Works and Post in the first Cabinet of Prime Minister Sirimavo Bandaranaike during 1960-65.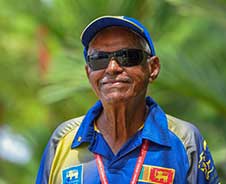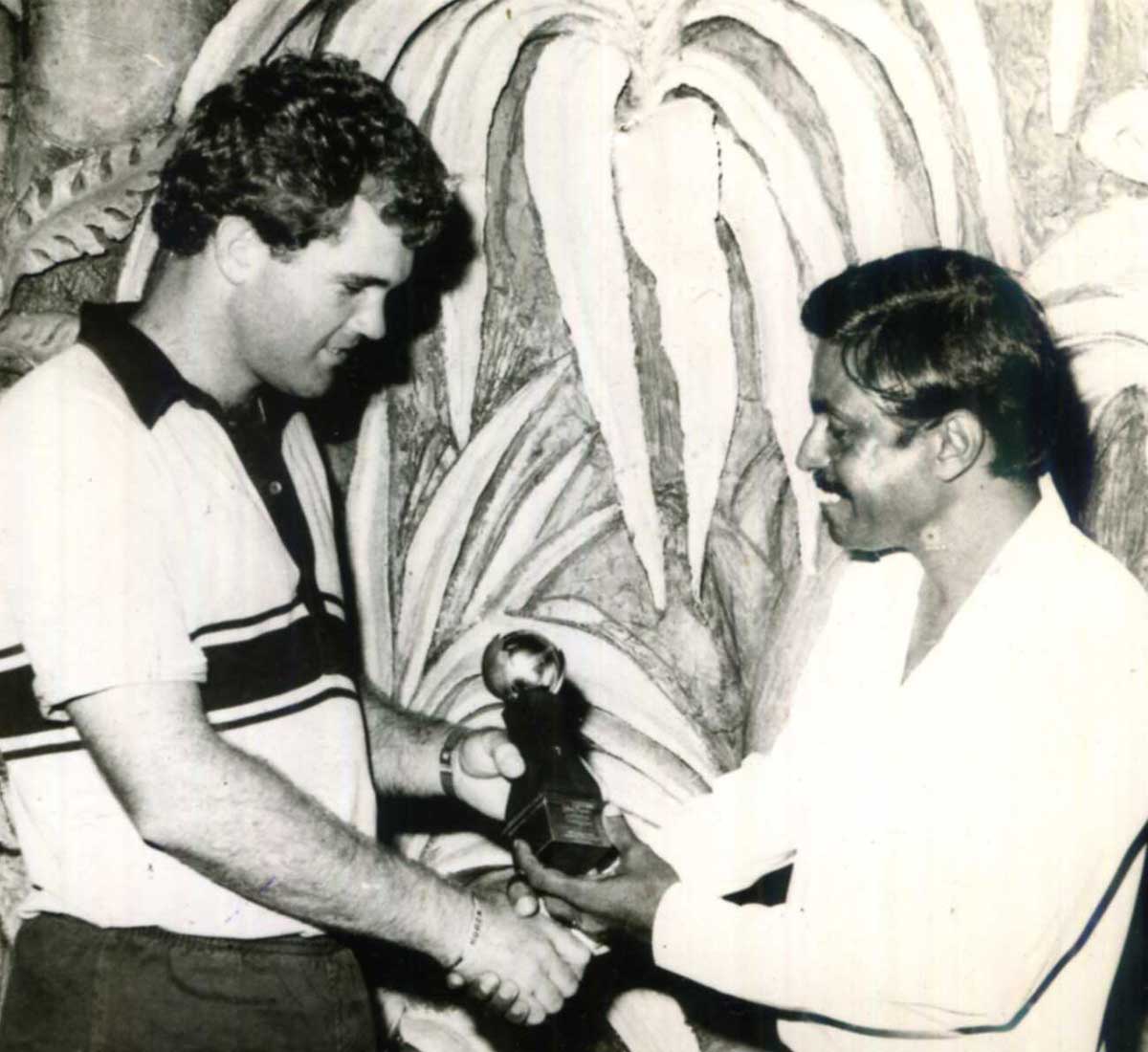 Percy's eccentric personal
The development of Sri Lanka cricket is a fascinating story; a revolution. She reached the pinnacle of world cricket and since her triumph at the Wills World Cup in 1996, Sri Lanka has been able to maintain, most importantly, her newly earned Cricketing Super Power status up to date.
Percy Abeseykera has witnessed it all, this Cinderella Story of Sri Lankan cricket, at very close range for nearly 60 years, carving a niche for himself as an epitome of the bitter hardships, enduring passion and the unparalleled success of Sri Lankan cricket.